Band Member Bios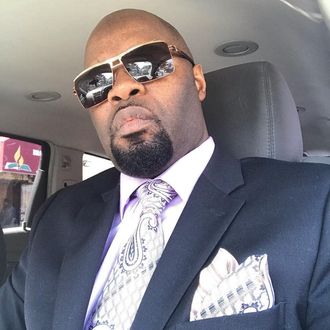 Michael L. Sewell Sr. (Mike for short)
AKA " The reflector, Mr. Excitement- Lead Vocals & Guitar
Mike a husband to his wonderful wife (Janine) father of 7 beautiful children, 4 girls & 3 boys; a motivational speaker, musical evangelist, singer/songwriter and the front man for this amazing band of Christians; Channels Of Blessings.
Mike's introduction to music came from his mother and grandmother, who exposed him to all genres and styles. Born in Jamaica W.I, as a boy he was  drawn to the dance halls, reggae culture, country, and oldies from the 50s to present.
As a believer and a child of God, his command is to use his gifts and experience in the word and in worship along with the influence of music to reach every soul under the sun, and point them to the Father, the only true God and His only Begotten Son.
Mike love's people, that means with all of their problems, baggage, happiness, and pride. Through his music and Christ-centered, inspired original songs, his goal is to use this platform to comfort and show the fun side of God and tell those that are listening that they have access to him and that he cares!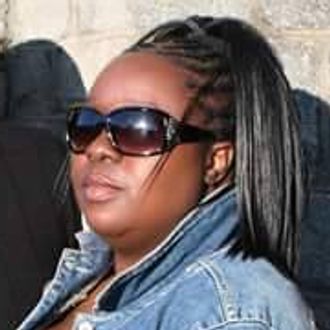 Janine Sewell
AKA lady J- Vocals
Janine D. Sewell, is the wife of Michael L. Sewell Sr., Lead Vocalist of Channels Of Blessings (C.O.B), a mother, grandmother and "Domestic Engineer".   
Born in Brooklyn, NY and raised on the beautiful Republic Islands of Trinidad & Tobago, Janine has always had a love for music.  As a child she loved watching a lot of t.v., in particular, any program that involved music or singing. One of her earliest influences in music was a program she saw on PBS that featured Opera Singer Kathleen Battle. "...after seeing Kathleen Battle on stage, I knew that I wanted to sing"!
Today, Janine is living out her childhood dream of singing on stage with C.O.B., as a lead/backup vocalist. "I remember telling God years ago that I wanted to sing but that I wanted to sing for Him and my children...I think He heard me!"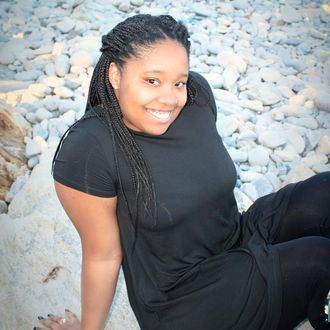 Amanda Sewell
AKA "GOT IT GOING ON" - Vocals
Amanda is very shy and has not submitted her Bio. If you are at one of our shows you should be certain to remind her that she needs to add one because "People want to know"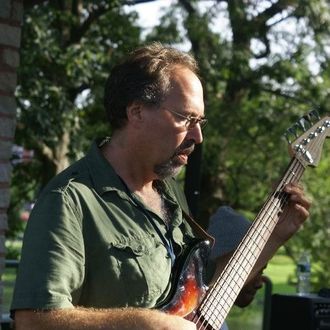 Jeff Taylor
AKA Mr. Cool- Bass Guitar
Jeff Taylor is an electric bassist from central Maine. He's been playing since he was 14 years old and studied at the University on Maine at Augusta after playing trombone and performing with the jazz band at Edward Little HS.
 He has been active in the Christain rock music scene the early 80's playing with various groups thru those years. One of those bands was the pioneering Maine Christian band Salt which remained active till the mid 90's. After that time Jeff was a bassist with the band Iota and accompanied them on a tour to the Ukraine in 2000.
 Jeff also spent some time working with Lisa Gallant Seal in her band the LGS band in 2017.He joined up with COB in early 2018 and has been helping with writing as well as bass duties with the band.
 
He also maintains a home studio that was used to record the lastest CBO recording "7" active in working on projects to capture performances from various other area artist.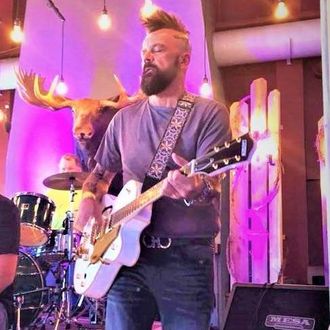 Shawn Losier
AKA Rock Out- Lead Guitar
Hi Everyone,
My name is Shawn Losier and I want to thank you for reading my Bio!
I started playing guitar at the very early age. At first I used to sit there for hours just making noise and strumming and trying to figure it out. You could say that I was fascinated. My mother played bluegrass and country acoustic guitar and I would watch her and try to play the chords. When I was in elementary school they offered lesson so my mother bought me the most awesome Les Paul copy and that is where it really started. 
Though out my junior and high school days I played with several different bands that me and friends formed. We played school dances, parties, and high school band competitions like the "Rock Off". After high school I started playing the Portland club scene with as many as three bands at a time so that I was always playing, in most occasions it was every night of the week. I could mention the bands that I played with, but I feel that isn't important and doesn't really matter that much. At that same time I had also landed a job at Daddy's Junky Music selling musical instruments and doing what I loved, Music. It was the lifestyle I was so after. But as you might expect, that life style is full of drinking and drugs, and not to mention everything that goes along with that. I got burned out, strung out, and disconnected from the music I so loved as a youth, so I left the business to start a career in Real Estate.
 I had always believed in God but that's where it stopped. Pretty much I was only interested in myself, making money, and collecting worldly possessions. One day it all came crashing down and I mean hard! I fell into a constant state of panic to the point that it wouldn't shut off. I couldn't eat or drink without feeling I was going to choke and die. And as far as sleep, there was little to none, I couldn't sleep without waking up screaming. This went on for over three months! I was out of work, no money, big bills, and losing everything.
What changed it all is pretty amazing! I happened to be driving by a Church in my neighborhood and feeling like I had to go and see what it was all about. It was so compelling that I believe to this day It was a message from God. A part of me was fighting it and trying to convince myself that I was crazy for even thinking it. The next day I had three inexplicable events in a row that happened that were not a coincidence whatsoever. Never could this have happened the way it did without God placing it right in front of me to see for myself. I ended up going to Church that Sunday and that is where my life changed. God saved me from myself and continues to do so to this day! I have been Blessed by his Grace!
There is a lot more to my testimony and I'd love to share it fully with you personally if you have any interest, just let me know. This is a watered down version due the space I have. The band asked me for my musical bio but that says nothing for who I am today so I wrote this. I am excited to be playing again and with COB. The reason I get to do this is because God placed me here to use the talents He has given me. I hope and Pray, that what we do helps others who feel lost like I did and find their way in God's love.  No matter how you feel right now, YOU are not ALONE!
God Bless You All!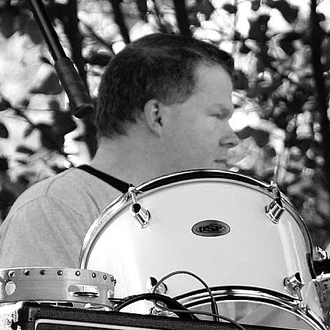 Roger Cusson
AKA Bebop - Drums & Purcussion
 Roger has been playing drums since 1977. He got his musical start by attending a family member's wedding. The drummer playing for the event gave him a rather expensive set of bongos. That was all it took; from that time, Roger has never "looked back!" Roger can't actually "look," as he is blind, and has been since birth. 
 Roger accepted Jesus Christ as his personal savior in 1988 while working as a Recording Engineer for Pilgrim Recording Studio, in Brunswick, Maine.
 Roger has played for many bands, including Messenger, which was a popular Christian-Contemporary band. During the nineties, they traveled across the U.S. and Canada.
Roger is also a renowned Sound Engineer!
His first band, the Jack of Diamonds, also traveled across the U.S. He played with them from 1984 until 1990.
 Roger loves to play drums, and usually tries to break as many sticks as humanly possible, usually within the first three-four songs!!
Roger is currently involved in quite a number of musical projects, including, Drummer for Grace Community Church, in Auburn, Maine, and most recently, Drummer for a truly fantastic 'rockin' Christian-Contemporary band, known as Channels Of Blessings!
 "I was out of music for a few years" says Roger. I just got burnt out with it all. Recently, with the help of his wife, Judy, along with a number of very supportive friends/Musicians, Roger has finally decided to do what he loves the most, DRUM, and make some serious music!!!
 "Music is such a large part of my life. For a number of years, I really got tied up with my Computer Technical Support business, Seeing Hands Enterprises, but now, I want to "rock" and play music again, and am going at it full-throttle!!!"
 Roger is currently playing a set of Yamaha Stage Custom Series drums, with Zildjian cymbals. He is also using a complement of both Sennheiser and Shure microphones.
He really doesn't need those expensive microphones; you can hear him a mile away, they just look good, all those fancy cables and such! Be sure to listen for him and the various projects he is involved with, coming to a town near you!!
 "Sometimes, the most important notes you play are the ones you don't."